Hold Me Tight: An Educational Group for Couples
Who: Couples wanting to strengthen their emotional bond, leading to a lifetime of love, where each partner's needs are met and the relationship serves as a secure base for both people to flourish in the outside world.
What: An 8 week relationship education program for couples based on the new science of love, using the "conversations for connection" laid out in the book Hold Me Tight: Seven Conversations for a Lifetime of Love by Dr. Sue Johnson (read reviews).

Space is limited to Five Couples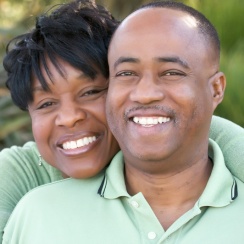 Details: This 8 week program -- Hold Me Tight -- teaches partners to become more empathic, trusting, and open with each other and to more easily handle day-to-day stress and problems. We will read and discuss Hold Me Tight, watch demonstrative videos clips and do in-class and take-home exercises designed to strengthen and deepen a couple's emotional connection. LGBTQ couples welcome.
Facilitator: Michael W. Glavin, LMFT, has been trained by Dr. Sue Johnson in her four-day externship, and is a licensed Marriage & Family Therapist, specializing in couples therapy. Michael has also recieved training from renowned couples therapist, Dr. Dan Wile, AEDP Faculty Member Dr. David Mars, Dr. Michael Klein and AEDP founder Dr. Diana Fosha. Michael is happily remarried and has two amazing children.